Why choose McGovern Estates?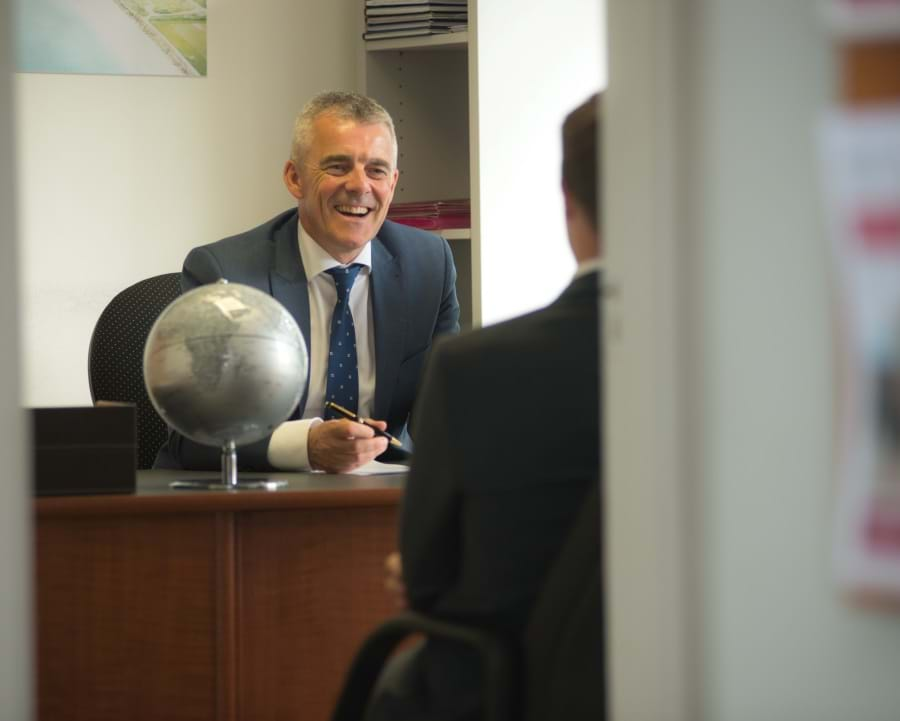 Our in-depth local knowledge
Local knowledge is the foundation of our accurate valuations and reliable advice. We know the subtle but important differences of each street and each development - the garden lengths, the orientations, the light, the views, the plans for the future.
Our expertise and solid advice
We don't overvalue your property to entice you into appointing us as your agent or under value to get a quick sale.There is a fine line between being realistic and being ambitious.
Our People
Senior staff manage each of our sales. They are qualified experienced, knowledgeable and follow a strict code of practice.
Our approach
We take the time to appreciate your property and work hard to find the right buyer. This is the foundation of the advice we give and the service we provide.
Our great results
Being good isn't enough for us; we want to be the best estate agent in the area. Over 90% of our houses are sold within 12 weeks and over 90% of our houses are sold for the asking price or above.
How we get the job done
We get to know your property, we listen to what you want and we use this information to put together a cost effective campaign to make sure all the right potential buyers see your property.
Maximum exposure on the web. Unlike our competitors, we list your property on Ireland's two leading property portals, Myhome.ie and Daft.ie. Your property is also listed on www.mcgovernestates.ie.
Prominent, eye catching sale boards will make sure that your property will certainly get noticed.
Full colour brochures that include a carefully curated selection of images, comprehensive text approved by you, floorplans, location map and, unlike some agents, we don't take up space in your brochure selling our services.
Flexible marketing campaigns that can include email marketing campaign, press releases to the national property journalists, full colour press ads at discounted rates, professional photography as required.
Keeping you informed. We make sure to keep you up to date all the time. We call you after each viewing and every week with updates.
How we like to do things.
We like to do things well.
Well thought out and reasoned advice
Based on in depth local knowledge and years of experience.We know that the advice we give is important as it influences major decisions. That is why we think carefully before we give opinion. We listen to you and what your priorities are.
Accurate and reliable valuations
Too much and your property will sit on the market for months. Too little and you loose money or worse, give the impression that something is wrong with the house.
The best customer service
As a small independent agent, we have to do things better then our competitors. It is our culture to go the extra mile for both buyers and sellers.
What we can do for you.
McGovern Estates will tailor a marketing package to suit your property and your budget.
Unbeatable web presence. In today's digital world, the Internet is the biggest generator of enquiries.
Unlike our competitors, we will list your property on both myhome.ie and daft.ie, along with our website.
Daft is not just for rental properties. For every 52 buyers looking on myhome.ie, 48 are looking on Daft.ie.
Eye Catching 'For Sale' Signs. A prominent 'For Sale' sign is critical for getting your property noticed.
The McGovern Estates newly designed signs are highly visible and will ensure your property stands out.
Quality Brochures. A4 printed on quality card with large photographs and floor plans.
You can choose from 4 or 8 pages.
We welcome your input and will ensure you are happy before going to print.
We do not include advertisement for our services on your brochure.
Flexible Marketing Plans tailored to your property and your budget. Packages start at €350 + VAT and can include internet listing on our web site, myhome.ie and daft.ie; signage, brochures including floor plans, photography, PR campaign to leading national and local property journalists, email Marketing to our register of active buyers, colour ads in national press.
Competitive Fees - Sales and Lettings
Our client promise
We will always keep you up to date.
We will facilitate all viewings.
We will call you after every viewing.
We will follow up every potential buyer.
We will give you considered advice as if we were selling our own home.
The team you meet today will be the team who handle your sale.